Evidence-based, direct instructional software program
Over 260 curriculum content programs, hundreds of motivating reinforcers, and data tracking/assessment features
Highly configurable, ABA based, affordable instructional tool
Allow independent learning for individuals with mild to severe cognitive and developmental disabilities
First in class tool that makes video modeling practical
Studies show video modeling improves acquisition rates of a wide variety of skills
AT extends the power of video modeling with its diverse library of videos and other activity resources.
AT has a growing library spanning academic, daily living, non-verbal imitation, recreational, social, and vocational activities





What Professionals are Saying about our Products.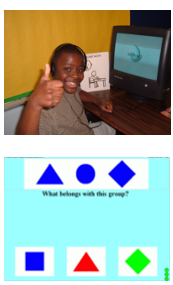 "The first time I used the DT Trainer in my classroom, I was left speechless! This child rarely spoke, but when he heard the songs and saw the pictures... language just fell from his mouth. I had to go and get someone to view this child using this program. I was just astonished. He was inquisitive and excited... singing and laughing. I saw more language and more emotion in that one session with the DT Trainer then I had seen all year from this child. He was pleased and willing to use the DT Trainer whenever I put him on it from that point on. The DT Trainer motivates children with autism to learn. It allows these children to pick up skills without requiring the usual one-on-one attention of a teacher."

Kim Kulka, Autism Inclusion Coordinator, Cobb County School District, GA
What Parents are Saying about Accelerations.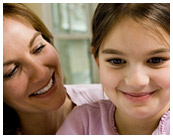 "This is the best software we have ever seen. Our daughter wouldn't use a computer, I had purchased every program I could think of and she was not interested. I purchased the DT Trainer from Accelerations Education Software and she wants to use it all the time. It is a great program. Very impressive."

Kristye L., Parent