AES is releasing 34 NEW pictures to choose from in "Flood Fill Coloring" in the DT Trainer.
"Flood Fill Coloring" is a popular choice and can benefit a wide variety of individuals, from the early to advanced learners. Flood Fill Coloring is not only rewarding for learners, but are also "skill builders". Each level provides a developmental sequence for building motor skills and eye hand coordination, to allow progression from simpler versions to more advanced versions.
18 "new" Level 1 pictures in 2 new selection pages:
FloodFillColoring_L1-2 (9 images)
FloodFillColoring_L1-3 (9 images)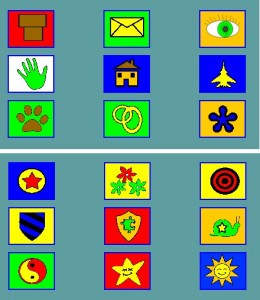 Level 1 Flood Fill Coloring has eight big crayons and large coloring objects. The student will touch or click on a crayon and then "fill" in the picture.
16 "new" Level 2 pictures in one selection page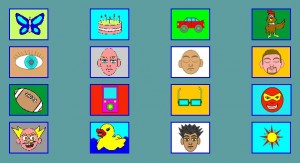 With Level 1 or Level 2, the images are simple enough that the student can use a touch screen. As you progress the student to Level 2 and Level 3, the touchable area gets smaller, there are more colors to choose from, and the pictures become more detailed.
Select the "check for updates" from the DT Trainer Administrator. You will need to be in your update and support period to download the updates. If your updates and support has expired, contact AES for a quote for a "Continuation Bundle" giving you another year of updates and support.