*Meet the Creator*
---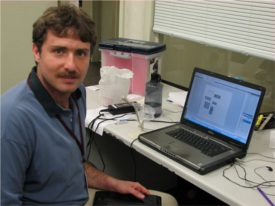 Hello! My name is Stephen Garner and I have autism. I work for Accelerations Educational Software. Having autism is never easy – sometimes you slow down and have thoughts that will not go away. Yet, I keep going on and never give up – no matter the cost.
I enjoy art and especially 3D animation – a God given talent that I use for my job. I am very grateful to Mr. Karl Smith for giving me this opportunity to be productive for others who need to learn, as well.
So, if anyone says to you that you cannot do it or you have reached your potential – not true! All continue to grow and develop in one's brain. My best advice along life's journey is to believe in yourself, you are here for a reason, And seek the One who made you and thank Him often! You will be glad you did – enjoy life!!!
---
The new Fairy Forest reinforcer is not only fun, but improves eye-hand skills.
The evil witch has turned all the Fairy's forest friends into creepy creatures. Help save the forest by zapping as many creepy creatures as you can, returning them to their formerly friendly selves. After you change back 10 creatures, the dark forest becomes bright and colorful!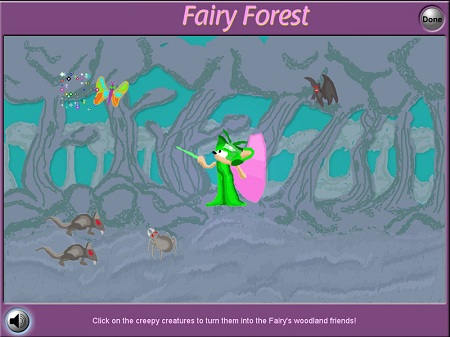 Run the updates from the DT Trainer. You will need to be in your update and support period to download the updates. If your updates and support has expired, contact AES for a quote for a "Continuation Bundle" giving you another year of updates and support. The game will be located here: \Activities\EyeHand
---
For more information on the DT Trainer or the Activity Trainer visit our web site at: www.dttrainer.com
Thanks for your support,
Karl Smith
Accelerations Educational Software
803-403-1336
www.DTTrainer.com
Sales@DTTrainer.com